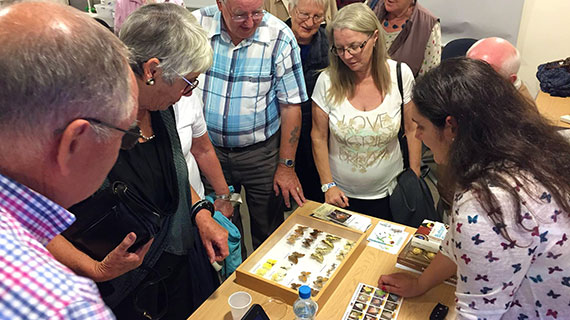 Eligibility
Individual members of the C3A may be of any nationality who are in their Third Age (meaning the period after the first age of childhood dependence and after the second age of full-time work and/or parental responsibility) and who are no longer in full-time employment.
Not-for-profit organisations that are interested in furthering the work of the C3A may also become members.
All members need to be interested in furthering the work of the C3A and agree to abide by the Constitution and Regulations and pay their annual subscription.
What sort of people join the C3A?
The C3A is for all people who wish to keep their minds and bodies in good shape with the passing years. Their previous experiences – jobs, qualifications, achievements, etc. – are irrelevant. The C3A welcomes everyone and gives all-comers the opportunity to try out exciting new things.
Is there an age limit?
No. There is no upper or lower age limit. You don't need to be retired, though all C3A members are mature adults. Our members include a number of dependants of UK military personnel and civil servants serving in the Sovereign Base Areas.
And you don't need to be permanently retired either. In fact, no one will delve into your background at all if you come along and ask to be a member. An important point to note, though, is that nearly all meetings are held during the daytime rather than evenings, so the C3A isn't really suitable for people who have a steady 9-5 type of job.